Converting websites to structured data is a great opportunity to boost natural referencing (SEO).
Very popular in recent years, the conversion of websites to structured data offers webmasters an effective way to improve their ranking in the search results pages and attract traffic to their site. But you still have to know how to go about it.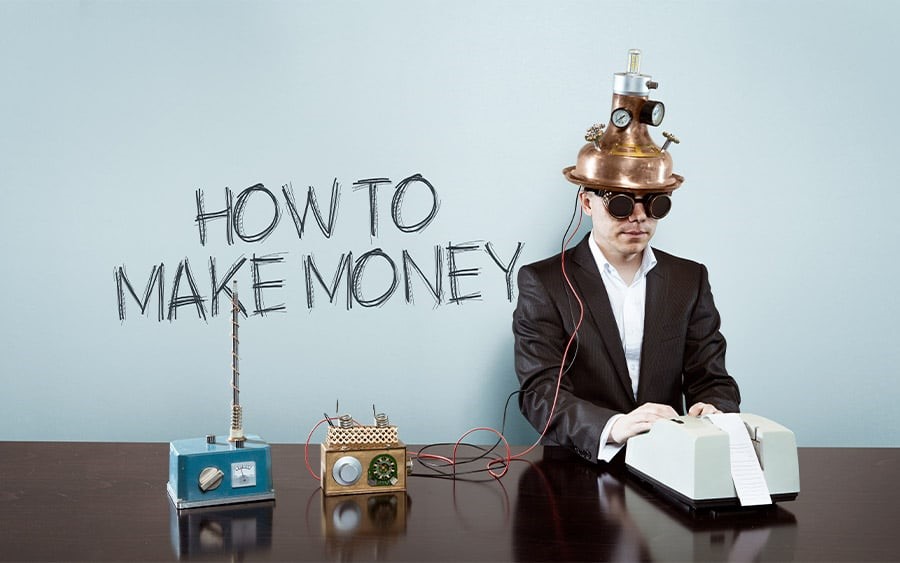 If you follow the news on the web, you have surely heard of structured data . What is it about ? What competitive advantages can you derive from using them? Or, how to use them? We address these various concerns in this article.
Structured data?
Structured data or markup schemas are lines of code used to make it easier to crawl, understand, index, and display a site's content in SERPs (Search Engine Results Pages).
The conversion of websites into structured data is therefore the art of marking up the content of a site to facilitate its understanding and its use by search engines .
Search engines like Google collect large volumes of data daily when indexing pages. However, they are not always able to understand this data precisely and in fact do not process it correctly. This is where structured data comes in!
Thanks to them, search engines can differentiate a review, an address or even ingredients from a simple text.
The different structured data formats
When you mark up your site with a schema, you can include additional information for users.
Your content will therefore be able to display as rich snippets and include prices, images, number of reviews, etc. Search engines will also be able to give your pages a more specific and enriched display in the SERPs . There are three types of formats for displaying supplementary information:
Schema.org (JSON-LD)  : to indicate information about products, services or reviews.
Microdata : to indicate information in the form of rich extracts.
RDFa : to provide additional semantics to search engines in order to improve its referencing.
Why use structured data on your website?
Structured data helps search engines crawl more easily (example: breadcrumbs) and better understand your content. They increase the chances of having a better SEO for mortgage brokers.
They are also useful for creating rich snippets capable of attracting the attention of Internet users by their particular display. Since these snippets display more information than other sites, users may find them more interesting and click.
So, converting your website to structured data helps you stand out from your competition . This increases your chances of attracting more traffic to your site and generating a better click-through rate. Which is ideal for increasing your conversion rate and reducing the bounce rate.
Finally, the structured data specifications are the result of collaboration between Google, Yahoo and Microsoft. They are therefore operational for these three search engines. By implementing markup schemes on your site, you kill 3 birds with one stone.
If you want to develop your business on the web, you need to acquire more visitors and then convert them. For this, the rich snippets are a significant help. But the only way to get rich snippets is to add structured data to your web pages.
This is why the most informed opt for the conversion of their website into structured data. But how to do it ?
Converting websites to structured data: how does it work?
Converting a website to structured data can be done in three ways
manually;
with an extension;
with Google's Markup Helper.
However, this can be a longer or shorter process depending on the CMS you use (WordPress, Drupal, Joomla…), the level of control desired and the precision sought.
Manual conversion
👉 This method is reserved for web development experts , especially those who master the PHP programming language.
It consists of manually marking up the content of your site by integrating structured data into the source code of the page. This offers several advantages:
First, you can tag as much content as you want.
Then you enjoy a lot of freedom to do things exactly as you want.
But be careful, manipulating the source code of your page is a delicate operation that can cause great damage in the event of an error. Also, it is time consuming and often not recommended for sites that are too complex.
👉 As an aside, one of our collaborators has developed on our website one of the structured data formats to use to set you apart from the competition: HowTo .
Markup using plugin
If you're not comfortable with code, you can always rely on extensions to convert your site to structured data.
Very practical, plug-and-play plugins offer a quick and easy way to markup blocks/content without touching the code. There are several such as: Schema, Schema App Structured Data and WP SEO Structured Schema. All you have to do is install and configure them to start implementing data structuring on your website.
Isn't life beautiful?
Google's Markup Helper
If your site was not built from a CMS, you can use Google's Structured Data Markup Helper.
The Mountain View giant provides webmasters with a dedicated tool to add schema tags to their sites. The tool works to convert all types of sites into structured data.
Simply :
go to the tool;
choose the type of data corresponding to your page and copy-paste the URL or the HTML code of your page;
then click on "start tagging" (the structured data to be entered will be displayed on the right of your screen);
select the corresponding data in your page then click on "create the HTML code".
The code corresponding to structured data with markup is in JSON-LD format by default. Copy and paste this code instead of the source code of your web page. You must repeat this operation for each of the pages of your site that you want to convert to structured data.
This article tells you how to use website conversion to structured data to drive more traffic to your site. The sooner you practice, the sooner you can benefit from it for your business .