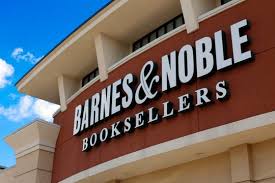 Waterstones Boss Takes Charge To Infuse New Life Into Barnes & Noble
Waterstones head James Daunt is being brought in by Barnes and Noble to turn its fortunes around. Elliot Management, a prominent hedge fund, is behind this appointment. It is currently taking over the book retailer with this appointment as an integral part of the package. It also owns Waterstones, a UK based book retailer. B&N has been valued at $700 million by this report, which has been hit by Amazon and other online bookstores. Elliot is of the opinion that Daunt can work his miracle once again.
Daunt stated that with physical bookstores globally facing extinction due to the rise of online bookstores, they would face these challenges with confidence and investment, drawing up bookselling abilities of the two companies. Although he will move to New York, he will stay on as head of Waterstones. Elliot purchased majority stakes in Waterstones from Alexander Mamut, a Russian billionaire. He had rescued the company in 2011.
Listed on NYSE since 1993, B&N's big stores and rapid growth killed off multiple independent booksellers. However, it fell after Amazon changed the book market. Its Nook reader hasn't been able to compete effectively with Kindle. The chain has suffered tremendous losses and cutbacks after Amazon's disruptive entry into the field.
B&N had to close largest-ever bookstore in New York after facing falling sales. It currently has around 627 outlets. It lost $137 million last year after sales of over $3.6 bn. Leonardo Riggio, Chairman and founder of B&N stated that he was pleased with the deal with Elliott. He had been an admirer of Waterstones, company owned by Elliott. Due to the success achieved by the company in recent years, he believed that B&N's current situation could undergo a turnaround by partnering with Waterstones and Elliott. Waterstones returned to profitability after Daunt took over, with its first profit in 6 years. Elliott's financial help would also help enhance the quality of B&N stores, he said.