After the recent roll out of various tax regimes, especially the GST, there has been a huge upraise in the Indian automobile market, which is a prime factor motivating the growth of the luxury car market in which Volvo Group has a strong hold.
Volvo, the Swedish-based auto giant is expecting a lot from Indian economic reforms led by the Narendra Modi administration, comprising the latest implementation of goods and services tax, adding that there is a possibility to advance the suppleness of hiring and firing of employees in India.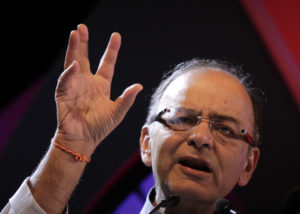 President of Volvo Group, Martin Lundstedt, said, "The Indian Prime Minister's government is following the development scheme. Various reforms introduced by the government will act as an engine to rapidly accelerate the development of new India."
He also added that the tax regime has not only helped the business among the states but will also help uphold the growth for both the country and company as well. There is a scope for the government to further ease up its employment system.
"We are functioning in an exceptionally unpredictable period and thus there is a requirement to sensibly shuffle our workforce volumes," Lundstedt said.
The company has been operating in Indian since 20 Years and built three production facilities that manufacture huge volume of buses, construction equipment, and trucks. In alliance with Eicher, Volvo anticipates doubling its profit volume to $4 Billion by 2020 from the current stage.
President of Volvo Group India, Kamal Bali, said, "The rollout of GST has led to 30% faster logistics and the company is tremendously optimistic on, economic, political transformation, and massive socio in India.
As per Lundstedt, the company ahead will work on the enhancement based on the commitment to India not just limited to domestic market but making the country an export hub for the rest of markets around the globe.
"The government-led initiative 'Make In India' is an indication that government is creating opportunities for various companies in terms of growth and development. Based on which the Volvo Group would be placed in a dominating position in technologies such as urban development, electro-mobility, and driverless vehicles in India," he added.
"The company will maintain its pace towards the expansion of its traces in the country to enhance the competency level and generate more employment," Lundstedt affirmed.
The company has a production capacity of 15,000 units of buses and trucks, and other construction equipment every year, whereas, Eicher, its endeavor partner holds the capacity of manufacturing 75,000 units.
As per the information, Volvo exports 15% of its Indian production presently and the company anticipates boosting the figures significantly over the years.