The news of collaboration among the automakers and tech giants isn't new these days. The course of making future-based technologies seems to be quite interesting and full of challenges as well.
The recent collaboration comes in the form of Auto giant Volkswagen Group Research and a dominating supplier of the smart automation solution, KUKA. KUKA offers a great development support for innovation associated with futuristic vehicles and robots. Kuka along with pioneer service provider in terms of automation solutions is also a top manufacturer of production plants in the automobile sector.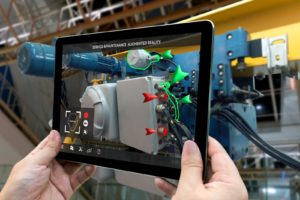 Service robots and autonomous vehicles are two subordinate aspects of future mobility. The partnership among the players will focus on these two aspects and analyze the overall development. Matthias Muller, CEO, Volkswagen said, "We are furiously functioning to build future-based mobility. The development isn't only about creating a range of vehicle concepts but is to cover the whole requirement in the service sector."
One of the prime motives of the collaboration is to create robot-led innovations for all autonomous and fully electric automobiles.
Till Reuter, CEO, KUKA claimed that, in future, the robots will assist humans in various daily tasks. The days in the future will be ludicrous without autonomous technology. We will work along jointly to craft the innovative concepts for the future.
The fresh collaboration links up with a present mutual research task looking to group amid robot and human. The project named as e-smart comprises a user-friendly and practical solution for charging the high-voltage batteries of electric vehicles manufactured by Volkswagen Group. This engages K KUKA Robot to connect the vehicle autonomously with the charging station in an advanced infrastructure. The driver just has to park the vehicle that is powered electrically in desired parking space. The rest part is done by robots of connecting car with charging cable.
Apart from high-tech nitty-gritty, both the companies have also planned to build more innovative concepts for applications as a part of a strategic alliance. Volkswagen Group projects to deliver more than 10 new electric models by 2018 and desire to roll out more 30 of such vehicles in the global market by 2025.
The to-be-launched vehicles will be fully electric battery-powered vehicles. On the other side, Porsche will simultaneously manage the expansion of infrastructure that will be needed for rapid charging stations.
Volkswagen is foreseeing its concept car "Sedric" as a Vision for autonomous driving for the future. Volkswagen's subsidiary Audi has recently set up a self-drive system named as Autonomous Intelligent Driving GmbH. The overall operation of Volkswagen Group will be carried out by this company.