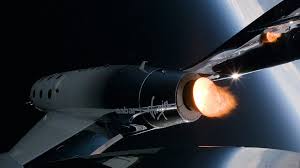 Virgin Galactic IPO proved to be yet another lackluster stock
The Virgin Galactic IPO was yet another disappointing one after their numerous numbers of flops this year. The stock market debut for Galactic was disappointing for many reasons.
First of all, SPCE replaced IPOA. IPOA was symbol for Social Capital Hedosophia. Chamath Palihapitiya, a venture capitalist created the company. The founder of Galactic, Richard Branson, kept a major stake in combined company. Many financial disclosures which were usually required of traditional IPO's were not needed for Galactic as the deal was a reverse merger. There has been a 21% drop in value of Galactic since the 28 of October and the value of shares dropped to $9.35 from $11.79 per share.
Space Angels' CEO, Chad Anderson said that lack of detailed financial information can be another reason for this condition of Galactic. He said that it will be difficult to bring the interest of institutional investors with huge amount of money to the company if they are not provided with the access to all information they were used to previously. Galactic was the first of the space tourism firm to have gone public. Other companies like Slack, Lyft and Uber have also had disappointing IPOs. Some analysts have raised their doubts if commercialized space tourism would be in demand and if they will be able to persuade ultra-wealthy customers to take those flights.
The charge for the current book of 600 customers is $200,000-$250,000 for a 90 minute ride. Galactic has said that there is enough interest to support their tourism businesses and there is a long list of those who want the tickets for the next time. Anderson said that the stock performance of Galactic should not be taken as a barometer for overall space industry. He said that as Virgin Galactic goes public, a portion of market becomes more accessible. This will lower participation cost, with more participation there will be more engagement and there will be more excitement for broader market.