The job market of the US dropped below 4%, which is the lowest since the end of 2000. During the first four months of the year, 205,000 workers were included in the labor pool, which supported the steep drop of the unemployment rate to 3.9%.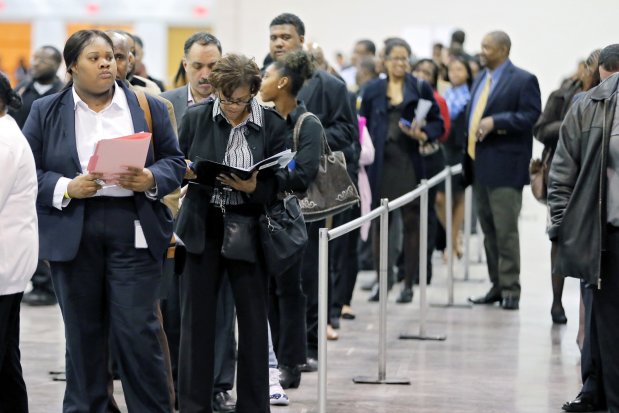 Non-farm positions have also been included in the US payrolls for the month of January and February, which was 200,000 and 326,000 respectively. The economists of Wall Street also speculated the monthly average employee increase will touch 206,250.
The jobless U-6 rate has depicted the labor force that involves partial involvement with the employment. It includes 7.8% part-time workers, who are seeking a full-time employment. In March, this number was 8%.
The rate of joblessness touched 10% when Barack Obama was the President, which followed the financial crisis in 2008.
The report that deals with the change in the non-farm employment of private sector revealed the exact hike in the number of employment. It showed an increase of 204,000 jobs in one month.
The number of people who have been unemployed for more than 27 weeks at a stretch has altered. In April, it touched 1.3 million and covered 20% of the total number of unemployed. For the same month, the ratio of employment and population stabilized at 60.3% while the rate of labor force participation touched 62.8.
With the steep increase in the job additions, the business and professional services also encountered an employment hike of 54,000. In the past year, the industry included 518,000 jobs. The manufacturing industry also grew by 24,000 jobs, which involves sectors of fabricated metals and machinery involving blue collar-based machinery.
Employment was also enjoyed in the sectors like wholesale trade, construction, retail trade, information, transportation & warehousing, government, and leisure & hospitality.
The integrated non-farm payroll employment for the month of February was altered to 324,000 from 326,000 and March encountered revision of 135,000 from 103,000.