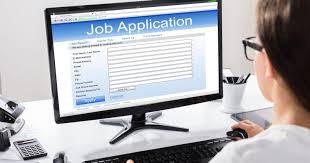 US Job Growth For May Falls Short Of Estimates
Wages rises and job creation fell below expectations last month. Only 75,000 jobs were produced, compared to 185,000 expected by top analysts, as per BLS. The dollar's value fell as this slow pace of the economy could mean a rate decrease by the Federal Reserve. However, unemployment is at around 3.6%, the least it's been in 50 years. USD fell 0.4% compared against yen, euro and pound currencies after the report was published.
FCP head David lamb stated that while unemployment is low, job creation and wage hike statistics were not promising. Lack of inflation and a weak economy meant a rate cut was due. A cut in July now seems likely. The current tensions and dismal jobs report have analysts concerned about a rate cut. Monthly growth for wages stood at $0.06 an hour or at 0.2%. This resulted in lowering annual wage hikes to around 3.1%. Still 5.9 million were unemployed. The US-China trade war hasn't affected the US much.
Tariffs of up to 25% were imposed on $200 billion worth of Chinese imports, with China also retaliating. Analysts warned this could destabilize the economy. Trump stated that all goods imported from Mexico would have tariffs imposed on them. He's trying to get Mexican authorities stop all illegal immigration from Central America. Tariffs will rise by 5% every month from June until 25% tariff rate is in effect by October.
Jerome Powell, the Fed chairman, stated that he was monitoring the situation. The bank would step in with appropriate measures if the trade issues got out of hand. Economic expansion would be its top priority. Curt Long of NAFICU stated that the trade war and this poor jobs report could possibly prompt a rate decrease from Federal Reserve in July or before that.