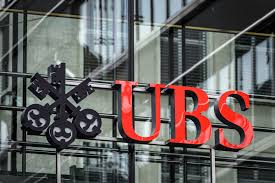 UBS, Credit Suisse Advocate Buying China's Internet Stock
Global investment banks Credit Suisse and UBS are now recommending internet based Chinese stocks to their investors. In current market scenario technology has emerged as a latest battle ground as both China and US try to dominate new technical areas like artificial intelligence and 5G. Shares of Chinese internet companies have also witnessed falls but internet is a growth story in the country and is likely to grow aggressively says John Woods of Credit Suisse. This view was seconded by UBS Global Wealth Management group at a briefing in Singapore early this week.
According to head of Asia Pacific Investment division of UBS Tan Min Lan, internet companies from China offer strong share buyback prospects and have good cash flows so they are good investment for the long run. In recent years the trade tensions between US and China has effected tech firms like Baidu, Tencent and Alibaba but these are domestic market focused firms so have remained unaffected. Chief investment officer for Asia Pacific of Credit Suisse John Woods has affirmed that they want to focus on internet based names and sectors that have broad domestic focus and are not export oriented so are free of trade barriers.
These firms are focused on domestic level consumption and service so these investment banks want to focus on them due to low risk exposure. Krane Shares CSI which is an Internet exchange based trade fund that tracks China based tech stocks like Tencent, Baidu and Alibaba fell sharply during May this year when both US and China imposed tariffs on each other and then rebounded slightly towards beginning of June. Woods asked investors to focus on two other Chinese sectors insurance and infrastructure that are likely to perform well due to government efforts to simulate economy. The growth of aged population in China is also likely to push up demand for insurance said Woods.