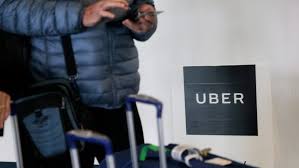 Uber May Not Profit, Reads Its IPO Papers
Rideshare app Uber that also has food delivery business has declared that it may not achieve profitability soon on the eve of its IPO which is scheduled for launch soon. The firm's shares will be listed on NYSE and it will be valued at $100 billion and during this occasion Uber stated that its recent sales figure was at $11.2 billion while its losses narrowed down to $3 billion. But the firm said that during this period its operating expenses are also likely to increase significantly. The firm has not divulged details about how its shares will be priced when they are listed on the share exchange and sold to investors.
There are rumors that its shares will be valued between $48 – $55 that will allow the firm to be valued at around 100 billion so is will make the IPO the biggest in market this year. CEO Dara Khosrowshahi of Uber who recently replaced cofounder Travis Kalanick told the press this year that in past 18 months, the firm has improved governance and oversight of its board to make a more stronger and cohesive management. He declared that these changes have been necessary to ensure that the company's culture rewards both teamwork and longevity.
When Mr. Khosrowshahi took over the firm's reins in 2017 it was struggling hard to recover from several scandals that comprised allegations of toxic environment at work which had been exposed by a former engineer. It also faced lawsuits from car drivers of its networks that wanted to know if they were classified as company contractors or regular employees who would make the eligible for benefits like rest breaks and minimum wages. There are questions about investors' interest in these kinds of companies that are yet to make profits though they are in public domain for several years. Investors are wary as its rival Lyft whose IPO began well but its share price has fallen by 15.2 % to nearly $61 this time.