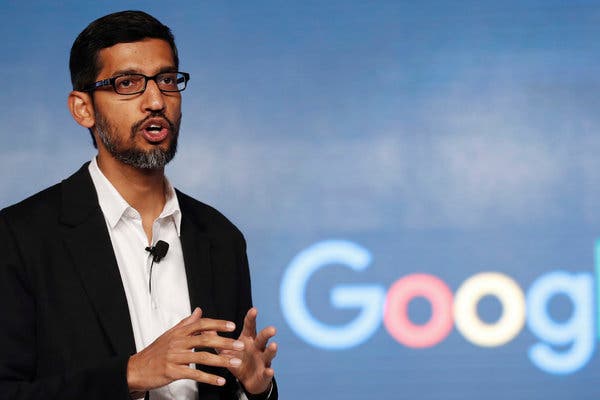 Sundar Pichai Takes Charge as CEO of Both Alphabet and Google
Larry Page and Sergey Brin, the co-founders of Google, have stepped down from heading the company, according to announcements on Tuesday. Sundar Pichai will now head Google and Alphabet.
Google has been one of the most successful businesses of Alphabet. Its digital ad business has helped to uplift profits.
Though Page and Brin have given up their posts, they continue to maintain control over their company, staying as active board members of Google.
Sundar Pichai will now be the CEO of both Alphabet and Google. He is from India and is an alumnus of Stanford University's Wharton Business School.
However, it is said that this is the most controversial position in the company as Google faces uproar from unsatisfied employees with scrutiny mounting in various areas.
Employees have been revolting over many issues about the company. The Muslim travel ban and mishandling of sexual harassment issue is another top issue that bothers employees.
The allegation that top executives have inappropriate relationships with employees is an example of the many issues plaguing the company name like that of the Chief Legal Officer David Drummond. The company faces many other problems related to anti-trust violations involved in the ad business too.
Google as well as 'Other Bets' of Alphabet are doing well and operating successfully independently, say the co-founders who have stepped down.
Digital advertising which is the most promising business is, however, showing signs of slowing down, just when Pichai takes over.
With such controversies at stake, Sundar Pichai has the most unenviable position in Google. However, it is expected that the calm and reserved Pichai will be able to handle all such turmoil easily. The trillion-dollar company can be handled with the diplomatic presence of Pichai heading it, feel experts.
Pichai has been at the helm of Google for almost four years, though it was under the official leadership of Page and Brin.