Researchers in the U.S. at the UM (University of Michigan) have emerged out with the smallest "computer" in the world. It is a device having a dimension of only 0.3 mm to a side, entirely dwarfed by a rice grain.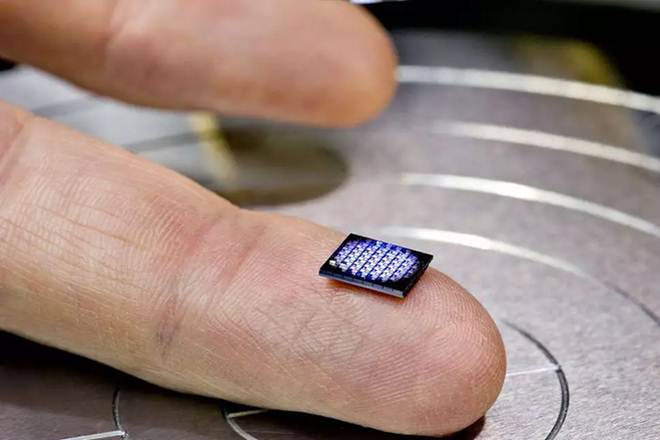 Unlike conventional desktops that keep hold of their data and program without or with a power back-up, these latest micro devices lose all earlier data and programming as soon as they are turned off, claimed Xinhua, the news agency.
"We are not certain if they must be dubbed as computers or not. It is more of a matter of view whether they have the least amount of functionality needed," claimed a professor of computer and electrical engineering who spearheaded the development of the latest system, David Blaauw, to the media in an interview.
In addition to the photovoltaics and RAM, the latest micro-computing gadget (Michigan Micro Mote) has wireless receivers and transmitters as well as processors.
As the Motes are too tiny to have traditional radio antennae, they transmit and receive information using visible light. A base station offers light for programming and power, and it gets the data.
Developed with a precise temperature sensor, the latest device translates temperatures defined with electronic pulses into time intervals. The intervals are calculated on-chip in comparison to a steady time interval conveyed by the base station and then translated into a temperature. Consequently, the device can give temperatures in minuscule areas (for example, bunch of cells) with an error of almost 0.1 Degree Celsius.
Speaking of computers, two females joined hands lately to develop new supercomputer by IBM. And they have been a powerhouse duo for years. Stefanie Chiras and Hillery Hunter represent each of the 2 divisions at IBM behind the supercomputer. The project employed thousands of engineers and consumed 4 years.