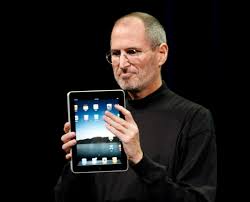 Samsung Retains Top Position In Smartphone Sales In IQ19
The Smartphone market has both competitors Apple and Samsung fighting for a larger portion of consumer preference in the U.S.
Though Apple was in the limelight for quite some time, Huawei had been able to climb up slowly by getting more number of users. With Smartphone sales picking up, Huawei could overtake Apple in recent years.
The Huawei executive had previously pledged to bring up sales this year so that Huawei could bring in better revenue than Samsung. However, all this came to an end with the ban from President Trump on Chinese goods, and in particular against Huawei.
Huawei has come under the ban by the U.S. on national security reasons. Experts fear that China may retaliate on Apple.
With both countries flinging tariffs and bans against each other, the tech company that has benefited the most is Samsung from South Korea.
This is an opportune time to gain a huge market share for Samsung. In 2018, Smartphone sales saw a surge by 50 percent in sales for Huawei, though Samsung's sales had gone down by 8 percent.
For the first quarter this year, Huawei has shown 19 percent sales while Samsung has shown 23 percent sales. Samsung has shown an increase in sales by 12 percent when compared to the previous year, says IDC market research firm.
Apple sales in China are feared to be worst hit In the U.S. In turn, Huawei will face the same treatment in the U.S.
Huawei was able to grow rapidly and capture a large user base, even though it had a humble beginning. Huawei invested in research and development to show a fast growth pace and capture a place for itself in the competitive market. Further, the Smartphone camera used by Huawei was the best.  Huawei was able to take on sales from Samsung.
Market share of Samsung for the first quarter of 2019 is 19.2 percent while it is 15.7 percent for Huawei.