Back in January this year at CES 2018 Samsung has displayed the enhancement it has made in the IoT platform by the invention of Family Hub. The tech behemoth of South Korea has now launched the platform in India with what it dubs as the "next gen refrigerator."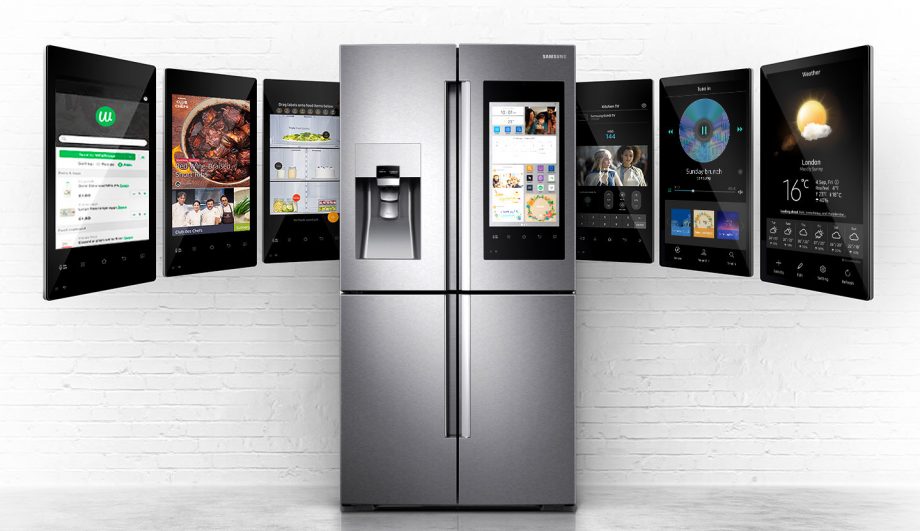 The new device equipped with Family Hub, has a huge 21-inch screen fueled by the firm's own voice assistant, Bixby. With this the company is aiming to enter in the market that is more and more inclining to digitization. Samsung claims that it is attempting to convey a "revolution" with Family Hub in various sections such as Food Habits, shopping, and Connected Living.
In this new device, consumers can employ the in-built View Inside camera to digitally tag the food with their expiry dates. They can also employ the handset to see what is within the fridge employing the View Inside application.
"So now, users can see what is within their refrigerator from the grocery shop and/or write a note on screen to remind the children about certain errands. Consumers can do innumerable other things without ever having to leave the kitchen," claimed the firm to the media in an interview.
Samsung claims that the Family Hub is obtainable for pre-booking solely on Amazon.com and Samsung Shop beginning from July 18, 2018, with a price tag of Rs 280,000. Consumers will also receive a free Galaxy S9 handset once done with pre-booking.
"Family Hub provides a broad series of smart functions that permit users to do what they cannot do before," claimed director at Samsung India for Consumer Electronics Business, Saurav Katyal, to the media in an interview.
For those who are not aware, the Family Hub is developed to operate with the firm's SmartThings bionetwork, allowing consumers control other linked gadgets such as Smartphone and Flex Wash Washing Machine, straight away from the Family Hub Screen.