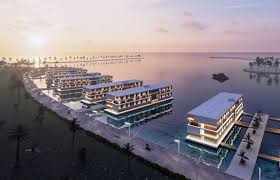 Qatar makes a major shift towards Solar energy
Qatar which is gas rich has signed a deal of $470 million on this Sunday for building the first plant of solar energy which is capable to meet up till 1/10th of the peak demand in the nation for power.
The plant which is in Al-Kharsaah, close to the capital is the joint venture with partners from Japanese and French partners because of completion in the year 2022 before the world cup of football.
Saad al-Kaabi who is the energy minister had told a news briefing that eight times of the power from solar energy has been pledged for the football world cup is going to be produced.
The ruler of Qatar, Emir Sheikh Tamim had in the last year vowed that the tournament is going to be a carbon neutral one while he was at the United Nations but he has given a little detail on the way this is going to be achieved.
Kaabi who said following a ceremony of signing between the state firms of Qatar, Total from France and Marubeni from Japan that the capacity of production is going to be close to 800 megawatts and that is going to be 10% of the demand
French executive said that 800 mw is going to be the largest solar power plant which is going to be built by Total.
In contrast, the Sweihan plant of Abu Dhabi is among the largest solar project will be producing 1,177 mw
Kaabi has said that the cost of capital in this venture is $470 million or 1.7 billion riyals where the state firms are taking 60% and the foreign investments are taking 40% of the cost.