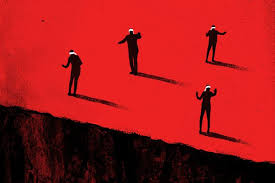 Price difference in Canada and United States prompts a journey of four and a half hours
A journey of more than four hours to a foreign country for the medication that turs out to be life-saving was undertaken by a group on this Sunday in the search of insulin that could be afforded. The trip had been made to Niagara Falls from Morgantown.
 Insulin in Canada can at times cost even 1/10th of what it costs in the United States.
The son of Maggie Rieder has diabetes and had gone on a trip where he would explore how simple it is to purchase the drug in the country which is north of the border of United States.
She said that she would be willing to make the trip again if the need arises and has said that she would even do it every month if it had to be done. She has estimated that her family may be able to save many hundreds of dollars every month if they made a trip to Canada for this drug.
The difference is significant enough for a trip that is four and a half hours to be made in her opinion.
Further, there is no need for a prescription to purchase the insulin and the individuals can also bring back the supplies which can last up to three months. They had been planning this trip for many a month.
Reider has fears that if there are no regulations in place the cost is going to keep increasing,
She said that this is actually as important as oxygen and no one must have to pay the amount they have to in the United States for staying alive. She wants her son to graduate and get good insurance which will cover the costs.