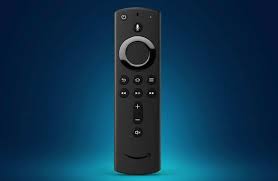 Now, Apple Music Can Work On Amazon's Fire TV devices
Amazon added support for Apple Music to its Echo speakers back in December 2018. This allowed its users to select Apple's service as their favored music source. Recently, that similar option has been introduced to Amazon's Fire TV streaming boxes and sticks. Starting this week, with the help of Alexa, the U.S. users can play music from Apple Music on their TV screen. Amazon states that Apple Music compatibility is supposed to come to Fire TV and Echo devices in the U.K. in the upcoming few weeks.
If the user has already set up and linked their Apple Music account to Alexa, they do not need to do anything. Things would be working right away and the user can begin playing Apple Music right away. However, if they haven't done so yet, the process will not take long at all. Fire TV Cube owners can avail Apple Music facility through their multi-room music setups, too.
On a similar note, Amazon came into the news as it disclosed that it will stop forbidding 3rd-party businesses listed on its e-commerce platform in the U.S. from selling the similar products on other sites at lower prices, as per reports by Axios. The firm's decision to stop its price equality provision comes about 3 Months following Sen. Richard Blumenthal insisted the Department of Justice to start an antitrust inquiry into Amazon's policies.
The latest move also comes a few days following a Democratic presidential candidate Sen. Elizabeth Warren disclosed she might make breaking up Amazon, Facebook, Google a huge part of her campaign platform. Also named "most favored nation" (MFN) obligations, Amazon's price equality provisions offered it a competitive frame. However, due to its size, it led to issues regarding its impact on fair pricing for consumers and competition in the market.