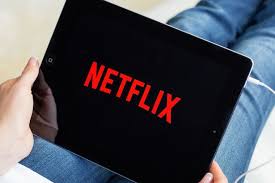 Netflix Likely To Lose Its Commercial Free Status Soon
Streaming giant Netflix could see a dip by around 23% among its subscribers, should it choose to bring ads to its service. A recent HER survey found that 23% of all respondents stated they would cancel their subscription if ads began to be run on Netflix, either at the current price or even if the service got cheaper by a dollar.
This could translate into losing over 14 million subscribers. Netflix currently has around 60 mn paid subscribers located in the United States. However, respondents stated they would be okay with such a move if it came with a price cut.
The number of respondents, who'd drop the service if ads came along, dropped to 14% when prices were cut by $2. Providing a $3 price cut further lowered the number to 12%. The survey polled 1765 US consumers aged 16-74, with home broadband and TV viewing habits of one hour or more.
Advertising insiders are currently speculating that advertising could be part of Netflix's business someday. Joshua Lowcook from UM stated that he could foresee Netflix giving in to advertisements in the future. While no ads are currently run on Netflix, product placements are common in its shows. The placement strategy is a tad bit complicated. While it usually doesn't accept paid product placements, brands may sometime pay third parties, like show creators, to ensure product placements. January saw Netflix hiking its prices, with its HD plan now costing $13, up from $11.
Netflix has used subscription income and raising debt for fuelling its current cash burn. It has so far resisted advertising for recovering its costs. CEO Hastings stated back in 2015 that it was looking to offer its services commercial free.
NBCUniversal and Hulu are also building ad-based models, fuelling speculation that Netflix would do so too. Netflix hasn't yet responded to this news.