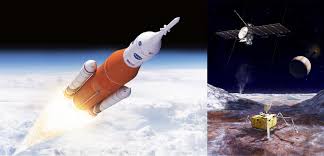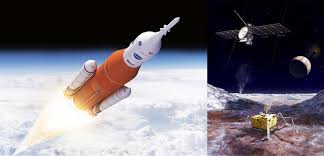 NASA Aims For 1st Launch Of SLS By End Of 2020—Report
NASA is positive that they would be able to have their first ever launch of Space Launch System before 2020 ends. Although NASA has decided to restrain few version of key static-fire test of core stage of the rocket, their belief is quite firm. There was a meeting of Human exploration and operations committee of NASA's Advisory Council on May 28, 2019. During that meeting, Deputy associate administrator of exploration systems development, Bill Hill said that they have not yet decided whether to go for "green run" in Mississippi's Stennis Space Center or not. In the "green run" both the core stage and four RS-25 engines would be fired for 8 minutes on a trial stand.
He mentioned that they have already given a suggestion to the agency and they have considered giving it a thought. However, he never clarified what exactly the suggestion contained about "green run". Jim Bridenstine, Administrator at NASA said to a House Committee on March 27, 2019, that they were thinking to remove the green run. They would instead ship the core stage from its production site at New Orleans' Michoud Assembly Facility to Kennedy Space Center.
To replace the full length green run, they might have a trial firing of stage on the pad in KSC. If the green run is removed, it would save them many months on the already delayed SLS. However, several of them outside NASA have shown concern for doing away with the green run test. They said that in no other way safety can be ensured for the propulsion system. Chairwoman of Aerospace Safety Advisory Panel, Patricia Saunders said on April 25 during a committee meeting that she would strongly request NASA to carry on with the green run. Hill further said that decision concerning green run has not yet been taken and it would probably be adjusted even if retained.