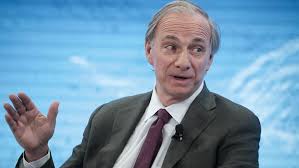 Modern Communism different from the yesteryears feels Dalio
The founder and co-chairman of the Bridgewater Associates, Dalio has said that it is imperative to understand that the connotation of the word communism has changed for an American to what it had been during a few generations ago. He said so on Wednesday at the ongoing World Economic Forum which is happening at Davos
The shift in the attitudes have made this an environment where some of the Chinese policies are a lot more capitalistic than the American ones. He said that at this time they were almost being anti capitalistic referring to the candidates who had proposed wealth tax to fund the programs of social welfare.
The communist government of China which had been established under the chairman Mao Zedong during the late 1940s had relied initially on the economy which was planned centrally but has been moving gradually to a market that is a lot more open and had then been accepted in the WTO in the year 2001.
It is now an economy which ranks as the second largest in the world and has twice the size of its closest competitor and neighbor Japan as per the data of the World Bank
He further said that the energy of being able to become a billionaire through ideas and doing a lot of things in terms of the venture capital is very good and China has been able to funnel energy into the technology that is helping them to dominate the markets.
Though investment in China does have its faults.
The economy of China has been growing at a level of 6.1% in the year 2019 which is the weakest it has been since the year 1990.