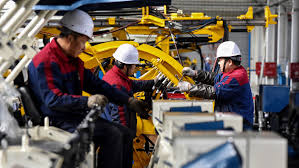 Mixed Day For Asian Markets With Chinese Inflation Reports
On Tuesday, most of the Asian markets had been mixed as the data of Chinese inflation had showed a surge in the prices for the month of November.
The stocks in Mainland China had recovered from the slip they had earlier as they finished higher on their trading day.
The consumer inflation of China in the month of November had a jump as per the data which had been released by the Bureau of Statistics this Tuesday.
For the month of November, the Consumer Price Index had seen a jump of 4.5 % as the prices of food saw a rise by 19.1 % in the wake of an outbreak of the swine flu.
At the same time, there was a decline in the producer prices in China for the same month with PPI falling 1.4% in the month of November.
Experts have commented on the decline of PPI that the problem is certainly there and it is not just about the demand in China it is reflective of the global demand falling.
Another expert says that it has been massively affected by the dispute in trade and the effect which the trade war is having on the supply and demand globally.
The experts feel that there is very less that can be done by China with regard to this in the short term and the main focus of the market is going to stay around the prospects of a trade war resolution being undertaken by China and the United States.
The markets in Japan saw a slight decline while those in Australia also showed a bit of decline. Markets in South Korea saw a slight rise.