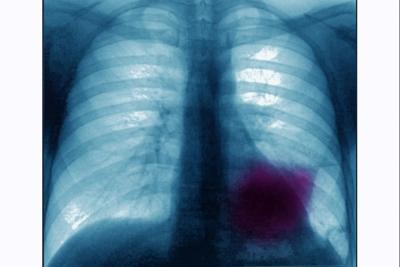 Lung cancer major driver in the reduction of cancer cases across the United States
The death rates in U.S. due to cancer has taken a drop sharply in the year 2016 and the year 2017 as per an analysis which had been done by the cancer society in America.
The death rates due to cancer in the United States have fallen gradually for close to 30 years typically for close to 1.5% in one year. But in the latest period of study the rate of cancer mortality has fallen by 2.2% which is the biggest drop in the year.
This is apparently driven by the declines which have been happening in the mortality due to lung cancer.
The researchers say that this is a situation which is very encouraging as lung cancer has been the most lethal cause of deaths in the United States eve going past the prostate, colorectal and breast cancers combined.
The experts feel that this is due to the drop which has happened in the rates of smoking which means that the factor which was most responsible has gone down appreciably and there are new treatments which have come in for the playing of a major role here.
The advanced stages of lung cancer though are deadly. The people who are diagnosed with lung cancer usually have lesser chances of survival if that cancer spreads to the other parts of body. Many of the smokers and former smokers do not follow the advice of getting screened through a CT scan and be able to catch this cancer at an early stage.
One of the recent studies have found  that not even 5 % of the people who are eligible get these tests done in actuality.