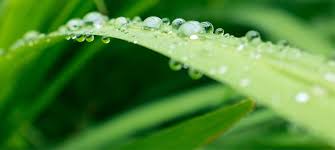 Key Benchmarks And The Trading Environment In The United States
The stock market is seeing a modest upturn after last week's rally.
Technical analysts believe that the markets are at crucial levels. Investors have to take care of their money through technical analysis as well as fundamental analysis.
The S&P 500 is up almost 12 percent this year. The is one of the best starts to a year
Some negative points that have investors worried are the slowing down of earnings, which are the key determinants of stock prices. Some analysts have stated that the bull market is over and indications for deterioration are prevalent. However, a recession in the United States is not imminent immediately. Housing and labor markets are showing signs of slowing and are leading the downturn.
On the positive side tech stocks are doing well. Apple and Microsoft continue to outperform. While Microsoft (MSFT) was able to move up by 1.4 percent, Apple (AAPL) has risen by 1 percent. Amazon which is trailing behind these tech giants is up by 1.7 percent. Though Boeing has had a major negative effect on the Dow, the Dow Jones has been chugging along positively
The U.S. central bank is holding its interest-rate policy meeting and investors await policy made by the Fed. A two-day policy meeting has been convened by the Federal Reserve. The Dow Jones Industrial Average has been on a winning streak and bulls wait expectantly for more positive news. Economists expect the Fed to not make any change in rates.
The trade dispute agreement is still going on and it is understood that a meeting between the two presidents has been put off until June. The meeting that was to have taken place this month has been postponed.
The Asian markets were quite steady with no particular direction. While the Hang Seng was up by 0.19 percent, the Nikkei was down by 0.08 percent and the Shanghai was down by 0.18 percent.