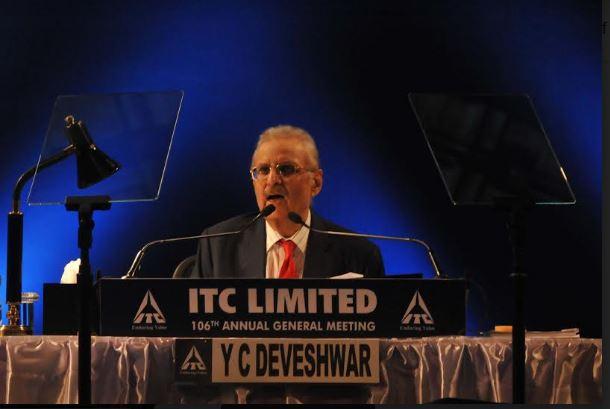 ITC plotting a new brand for vegetables
Expanded corporation ITC Ltd. will build a new brand to venture into a fresh vegetable province. The business giant that started its business with tobacco, followed by FMCG, agri, and hotel is expected to penetrate the market with fresh vegetable. The company also intends to introduce juices and fruit pulps to become a leading food company in India.
CEO Sanjiv Puri, while formulating the "India First" approach for the future said, "Presently we are among the top 3 food companies in India with Rs 3,000 plus brands and Rs 8,000 Crore consumer spending. ITC has at all times chosen to build original brands for its novel businesses that comprise stationary, personal care products, and foods."
Puri indicated that in the coming period, the spotlight will be on seafood, fruit, and vegetables as only 2–3% of the perishables product are now being processed in the country. We are also planning to bring the food in the shelf-enhancing form and fresh form.
The company is planning to launch low-sugar potato and anti-oxidant potato soon. Besides potato, as indicated by Puri, ITC might come out with dehydrated onion later this year.
The consumer product giant had previously introduced a brand call ITC Master Chef blended spices and prawn. S Sivakumar, divisional chief executive of the agri business of ITC stated that the upcoming dehydrated onion will be indexed under the ITC Master Chef brand. There will be a roll out of food products in puree form, semi-processed, and fresh. Their upcoming mango pulp launch will be listed under the B Natural brand.
The brands that come under ITC are Sunfeast, Aashirvaad Swasti Ghee, Candyman, Aashirvaad, Bingo, ITC Master Chef B Natural, Fabelle, Mint O. However, other than Aashirwad and Sunfeast, there are also two other Rs 1000 Crore brands—Yippee! and Bingo. While Candyman has also crossed the mark of Rs 500 in terms of consumer spends, Sunfeast has been a leading biscuit brand in India, while Aashirvad is considered as a rank 1 branded atta in the Indian market.
The CEO said, "One of the prime reasons to enter the market with fresh and semi-processed vegetables is to lessen the massive waste in fruits and vegetables in India. The total in perishables is Rs 90,000 Crore annually, and this can be brought down by developing an appropriate strategy. The food industry is a huge sector, and ITC has a great backing of agro and marketing network, which will play a crucial role in the overall upcoming projects."