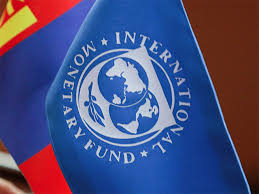 Indian industrialists play down concerns of IMF projections
A few of the top business leaders from India have said that they had not been too pessimistic about the growth prospects of the country in the years to come in spite of the recent predictions which downgraded the growth prospects of the country from the International Monetary Fund.
The IMF had marked the growth projections of India for the year 2020 by a level of 1.2% from their forecast in October for the year 2020, the organization is expecting the third biggest economy of Asia to see growth by 5.8% before it jumps up to a level of 6.5% in the year 2021 which will take it ahead of China.
In 2019, the economic output of India had slowed down to 4.5 % in the three months which ended in the month of September making this the slowest expansion phase in six years.
The experts have said that the concerns are there definitely and there might well be major concerns because the drop is sharp.
Kumar who is the CEO of State Bank of India has said that in the previous few years, there has been an agenda which is big on reforms which has been carried out by government. When they transition into a new phase, such a low is natural.
Anand Mahindra who is the CEO of the Mahindra Group has pointed to the projection of 2021 by IMF which says that the growth rate is going to be 6.5% make it the fastest growing economy of the world. He says that the world right now is looking at only the bad news and it is a default thing these days in his opinion.