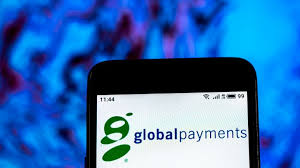 In $21.5 Billion Deal, Global Payments To Purchase TSYS
Global Payments, a company engaged in payment technology, recently disclosed that it might purchase peer Total System Services (TSYS). Reportedly, this deal might be finalized for approximately $21.5 Billion in stock. The latest move by the firm might add scale in an intensely competitive and fast-growing sector.
This is said to be Global Payments' biggest ever deal. At the same time, it is considered as the sector's 3rd major acquisition for this year. This move by the firm comes as the payment technology firms are merging to deal with the competition from banks making inroads into fintech start-ups and digital payments chipping away market share. In the present scenario, the global payment market is all set to touch $3 Trillion per year in profits by 2023 as customers progressively move from cash to digital payments, as per McKinsey, a consulting firm.
On a similar note, Sunmi, a global IoT hardware technology leader, came into the news as it demonstrated a succession of Alipay face recognition-based payment solutions at COMPUTEX 2019. The firm as well showed the practical application of a new payment technique from mainland China.
The latest face recognition-based payment model from Alipay is supposed to be on the right track to disrupt the market. This model is estimated to offer an extraordinary experience for shoppers. The advanced technology, which had only been witnessed in the ultramodern type of videos, has now come into reality. It has added a supreme level of convenience while taking care of tasks or shopping for something novel. Now people can complete their purchase with no need for their wallet or mobile phone. Last month, Sunmi Dragonfly was introduced, indicating that face recognition-based payment application from Alipay is available for use in the mainland Chinese market.