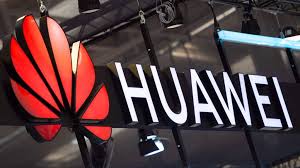 Huawei's 5G Network To Be Banned In Westminster And Other UK Areas
Huawei has been facing a lot of flak recently, especially after allegations by the US about their unceremonious involvement with the Chinese government and acting as a spy for them. While the US asked their allies to support them in boycotting Huawei from creating a 5G market, UK had been skeptical, stating that if Huawei made reasonable changes, they would be able to handle any security concerns adequately. This claim seems to have gone for a toss as a cyber-security expert recently revealed that the shoddy practices of engineering by Huawei could potentially lead it to get banned from sensitive and critical areas in the UK, like in Westminster.
Dr. Ian Levy, a reputed member of the GQHQ, also said that Huawei stands to lose their hold over the 5G network soon too. Previously, a security review of the products of Huawei made the members of the GQHQ reveal that it would get very difficult to manage the units rolled out by the company unless the technical issues were addressed. The issues were mainly software related and Huawei had been pre-informed about it as similar discrepancies were noticed in previous devices.
What has startled many is the fact that despite tall claims, the company had done nothing to fix the issues. In fact, the Chief Executive, Ryan Ding, said in a statement that they would be dedicating close to $2 billion to fix the problems and take this as an opportunity to become better and move ahead.
Dr. Ian has gone so far as to tell that the technology that Huawei used was actually so primitive and shoddy, it looked like something in the year 2000 and they had lost faith in the capability of Huawei to tackle the problems. However, Mobile UK, which represented most of the telecom companies in the UK claimed that a delay in the rollout of Huawei's 5G devices could set back its launch by 2 years and garner a loss of $6.8 billion. The government is yet to take a decision though and Huawei intends to address the issues as soon as possible.