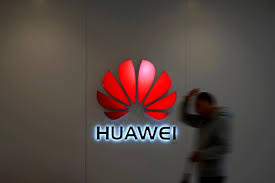 Huawei Ban Could Lead To China Backlash—Report
It is a well-known fact that President Trump put on Huawei, saying that China can try to spy the US government in the future with its technology. Huawei has always denied these accusations, saying that it is an attempt to affect the business of Huawei. As the tension between China and US continue to increase, Beijing is said to be preparing a black list of foreign companies and individuals unfit to do business. They will target the companies and firms which infringe the rules of the Chinese market, or deny doing business with China for invalid reasons or in any way harm their interests.
The Trump administration raised another issue by putting Huawei on the list of those companies that poses a threat to America. This lead to the important companies like Google and ARM holdings to block supplies to Huawei; and Japan and UK had to postpone the further launch of Huawei smartphone models. The US companies are saying that they were expecting a lash out from China and that their business will incur severe losses ultimately.
In retaliation to these activities, China has decided to blacklist these companies though the names of the same were not explicitly stated. Through this list, companies like Google will be targeted for going with the Trump administration for banning Huawei. It is clear that the trust between China and US has been severely damaged.
According to US analysts, China always possessed various powerful strategies for targeting foreign firms, and now when it has several serious reasons to do it, it won't back out. Huawei purchased parts worth $70 billion from 13000 suppliers; and about $11 billion was spent on US products like Qualcomm, Broadcom and Microsoft. The ban is an existential threat to Huawei who claimed to be the top global brand in smartphones till 2020.