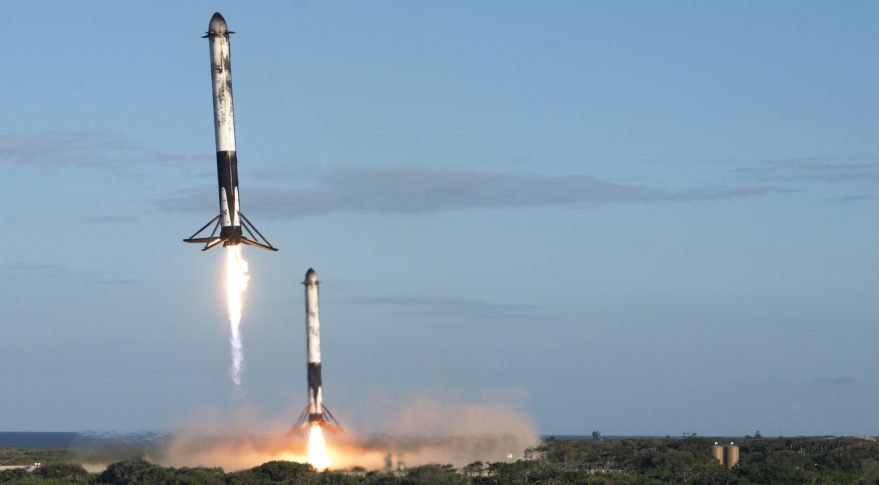 HASC Chairman To Keep Pushing Changes In NSSL Program
Last week the Committee of the House of Armed Services passed legislation which Adam Smith, the Chairman of the Committee, believes will aid companies producing commercial rockets compete with set military contractors.
The language was not exactly in accordance with Smith's wishes, but he will continue to propagate the change, according to a spokesperson. The staffer added that the primary concern for Smith was to ensure that the Air Force Market is open to more players. Smith added that he would not interfere in any way with the Phase 2 of the Procurement of Launch Services. This provision directs the Air Force towards creation of new opportunities for competition in the NSSL. This also entails that they have to maintain a sum of $500 million, which has to be set aside for new entrants who win the Phase 2 contract, yet do not receive the subsidies in accordance with the Service Agreement program.
The language used had to be diluted to make way for items that Blue Origin and SpaceX proposed in the bill. This was opposed by the Northrop Grumman and United Launch Alliance. Smith addressed the committee on June 13, 2019 hours before completing an all- night mark up of NDAA, stating that they were saved from a much larger debate. Smith insisted that his primary concern was maximization of competition, also adding that no immediate action would initiate to reduce the pace of the Phase 2 program.
The spokesperson said that Smith was happy with the response of the Air Force. Smith said that he would continue productive conversations, until the Air Force is open to new ideas. In a memo, the Air Force announced the initiation of a new architectural study of the Launch program to improve the competition in the Phase 3 of the acquisitions.