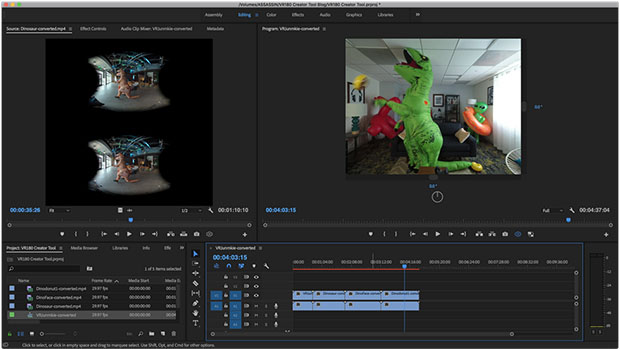 Google Rolls Out The VR180 Creator For Editing Of Video
In the not-so-distant future, virtual reality has been expected to take companies all over the world by storm. Tech behemoth Google has developed a fresh video-editing equipment dubbed as VR180 Creator for Linux and Mac computing platforms.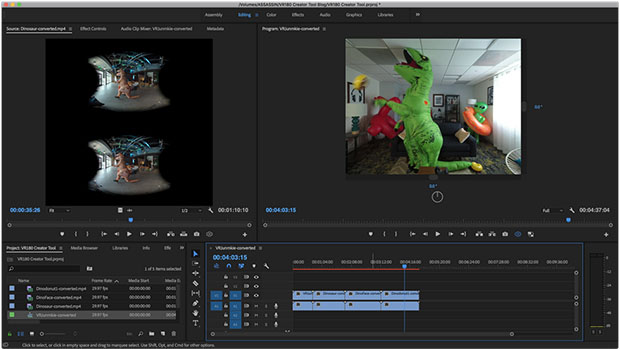 With the assistance of VR180 Creator, Google states that consumers will be capable of capturing 4K resolution and wide-angle 3D videos and immersive photos via reasonably priced cameras. Users can then view them in either 3D or 2D. The tool will assist consumers to edit and create high-resolution VR clips. The VR180 Creator essentially turns 3D VR videos and photos into 2D ones. The VR180 videos can be edited with the assistance of VR video equipments, allowing you first modify the video clip into a normal format and then opt for editing while employing software such as Final Cut Pro and Adobe Premiere. The video clip, after the inclusion of VR180 metadata, can be shared.
Currently, there are 2 functions accessible for VR videos namely Prepare for Publishing and Convert for Publishing. Convert for Publishing function permits you to take raw fisheye video from VR180 cameras and then turn it into uniform equidirect projection. Afterwards software such as Final Cut Pro and Adobe Premiere will come in handy for editing for the creators. The second function (Prepare for Publishing) will re-install VR180 metadata to allow VR/2D viewing on YouTube or Google Photos.
Google claimed that its VR180 Creator will make simpler editing of video for creators. Google has also launched out its VR180 application via which you can flawlessly upload to YouTube or Google Photos as well as permit consumers to directly go for livestreaming.
On a related note, the  "high-priority" notifications feature has began launching out to consumers. On the other hand, it is still not accessible for majority of them, as per some sources.