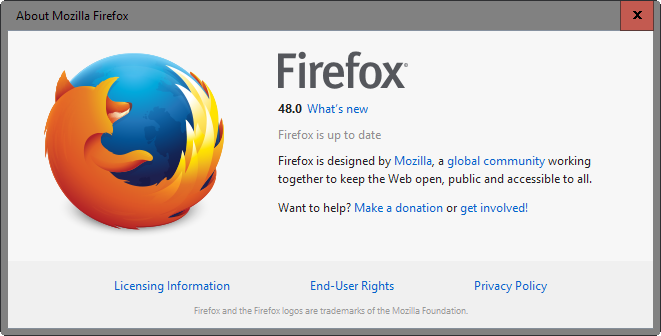 Firefox 48 Released With Support for Multi-Process Architecture Electrolysis
Today released Firefox 48 – a new version of the popular browser from the Mozilla Company. This release is very important because it contains one of the most revolutionary changes in the history of the browser. We are talking about moving to multiprocessing model of working with data.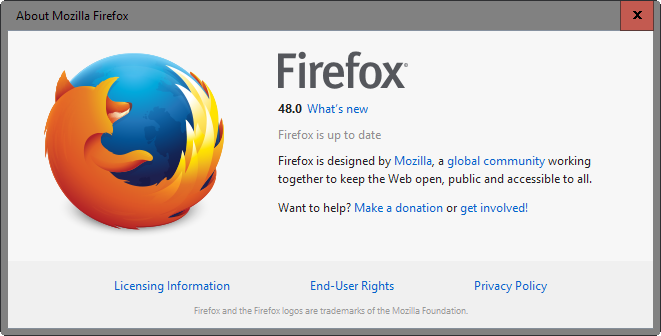 Previously, Firefox always use single-process model where the graphics interface of the program and all open tabs in a single working process. It is not very well affecting the performance of the browser as a whole, so it was decided to start the project Electrolysis adaptation engine Gecko to using multiple processes. This work is now entering the home stretch and we can start testing its results.
Firefox 48 is the first stable release, which contains Electrolysis. However, most users it is disabled by default. You can see this, if you type in the address bar about: support and see the value of "multi-process window."
To activate the multi-process model of work in Firefox 48, perform the following steps:
Type in the address bar about: the config . Accept the warning.
Click on the page that opens, right-click and select "Create» → «logical».
Give the new key name browser.tabs.remote.force-the enable.
Set the key you created in to true .
Restart your browser.
It is worth noting that now in Firefox 48 has only partial support for multi-process architecture. So far, the Task Manager, only two processes related to the browser: in one working graphical interface, and the second is responsible for the processing of web content, that is, all of the tabs. In the next version, the developers promise to make sure that each tab runs in a separate process, as it happens, for example, in Chrome.
Introduction Electrolysis is really an important step, which enables the browser Firefox feel more confident in the competition. I even thought that It was a little faster work.