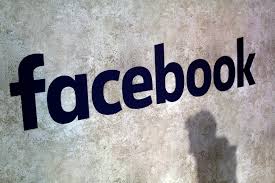 Facebook to pay an amount to $550 million to Illinois users
Facebook is going to pay an amount of $550 million for the users of Illinois for settling the allegations that the feature of facial tagging had violated the privacy rights of the users.
These settlements may amount to receiving of some hundreds of dollars for every user who has been a part of this class-action settlement which is stemming from a federal lawsuit that had been filed in the Illinois close to five years ago that is alleging that the social media behemoth's violation of a state law that protects the biometric information of the residents. The biometric information may include the data from fingerprint, iris and facial scan.
 Illinois is a state which has among the strictest of the privacy laws in terms of biometrics in the country. The law which came out in the year 2008 has mandated that the companies must obtain appropriate permission before collecting the information and detail how they are going to use the information and for how long they are going to keep it. This low is also allowing the private citizens to file lawsuits.
At this moment, there isn't something that has impacted the users of Facebook and what they may do for claiming a portion of the settlement.
A judge in the federal court in the area of San Francisco where this lawsuit had been moved has to approve this settlement. The ones who are eligible for claiming a portion of this settlement are going to be notified.
The pay-out is going to depend upon the number of users who make the claim. There has been an estimation of the users to be 5 to 6 million in number including in this class.