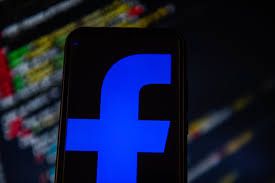 Facebook Developed A Facial Recognition App That Detected Workers
Facebook's stand on facial recognition has altered lately, but its earlier eagerness for the tech might have been more solid than earlier thought. Media has learned that Facebook designed an interior mobile app from 2015 to 2016 that employed facial recognition to detect employees and their buddies. You only had to direct the handset at somebody to get their profile picture and name. It was useful if you were grappling to recall the name of a coworker you met once at a party.
The media stated that one edition of the app can detect anybody on Facebook with sufficient data, but the firm recommended that was not true. In an interview to the media, a spokesperson claimed that the app can only identify workers and buddies who "had turned on face recognition." The app was intended as a "method to learn about new techs," the spokesperson claimed to the media.
The app has since been terminated, and there is a distinct opportunity you will not hear of something similar to this again. The more recent turn by Facebook toward privacy has seen it turn back from facial recognition. There is also the not-so-tiny issue of lawful action. The social media firm is coping with a class action court case over accusations it gathered facial recognition info without consent, supposedly breaching Biometric Information Privacy Act of Illinois. Added pressure from watchdogs such as the FTC and the firm might not need to tempt fate by writing apps for facial recognition, though restricted their uses may be.
Speaking of facial recognition, a sum of 28 organizations from China have been included to the "entity list" by US government comprising 8 tech firms that specialize in facial recognition, video surveillance, and AI. The management has prohibited them effectively from operating with and purchasing from providers in the country over human rights issues.