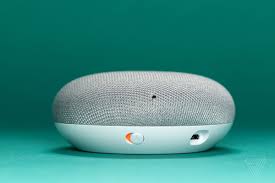 Employees Listen To Commands Given To Google Assistant; Google Terms It Violation Of Privacy Policies
A week after the Belgium-based VRT NWS claimed that employees at Google were eavesdropping on audios recorded by the Google Assistant, Google has admitted to humans listening to all the Google Assistant commands but also stated that leaking the recordings was a violation of the company's data security policies. The report from VRT NWS explained how Google employees were listening to every command that the user uttered after activating the Google Assistant app.
VRT NWS has acquired the copies of those audio recordings and had the voices verified by users who were talking to the assistant. In response, Google published a post explaining how and why it records the audio commands given to the Assistant. The blog post detailed how important it is to capture the interactions for improvising the speech technology. The audio clips are analyzed by language experts who help the Assistant understand the nuances of that language more efficiently. The blog also mentioned that the audios getting recorded are explicitly mentioned in the product's privacy policies. However, the company critically spoke against leaking the recordings stating it to be a major violation of its data security policies. Google stated that the recordings were done only after the Assistant was activated using the hotwords. However, VRT NWS claims that 153 of the recordings were recorded without the Assistant being activated.
Talking of privacy policy breaches, the FTC fined Facebook with USD 5 billion for breaching data security policies on multiple occasions. The fine, despite being the biggest in FTC's records, is being considered too weak to be termed as a punishment for the tech giants. On the contrary, as soon as the news broke out, Facebook shares started surging upwards. The scale at which Facebook operates has prompted many amounts that are in usual terms massive to look tiny, and the $5 billion is just one of them.