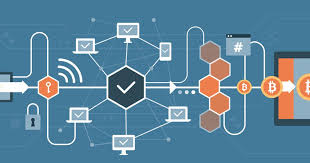 Denver Company to give finance, infrastructure support to Space startups
Voyager Space Holdings a Denver based holding company which is backed by Dylan Taylor and a board that has former NASA official and retired Air Force general as members believes that startups working in space have fund raising trouble as investors have limited time horizons. Voyager Space Holdings backs development of startups in the space industry through funding and infrastructure support. CEO and Chairman Dylan Taylor stated that as traditional private funding models are not equipped to handle the financial requirements of space exploration firms, VSH was founded to specifically solve this challenge.
The firm's COO and President Matthew Kuta said that VSH will carry out similar financial activities as a venture capital fund except that it will provide long term capital to entrepreneurs and engineers that are seeking funds for their space ventures.  Besides providing finance Voyager will also offer shared infrastructure for the companies in its portfolio like payroll, benefits and human resources so that founders can concentrate on the technical aspect of their business. Kuta said that they are not angel investors and will work with established firms that have produced revenue in the range of a few million dollars or several million dollars.
As of now Voyager is investing in a couple of firms but cannot name them due to non-disclosure agreements and is keen on investing in firms that are into on-orbit servicing, manufacturing and analytics. Voyager has not disclosed funding plans and does not have any long term goals to invest in few companies only. Kuta affirmed that they could either invest in 10 small firms and 5 large ones but all their investments will be made after due deliberation to ensure that they fund promising enterprises. Their goal is to fill a niche by supporting companies that appear too small to be acquired by large aerospace companies and which are unable to get finance from venture capital funds.