The logistic service provider, Ecom Express that is based in Delhi, has bagged a funding of $.30 Million (Rs 192 Crore) from its current investor Warburg Pincus. The funding round was accomplished via Eaglebay Investment unit of Warburg.
The round is a part of a Supplemental Agreement, which was made on September 8 of this year. This agreement includes compulsorily convertible preference shares that value 6 Lakh that were agreed by the method of favored allocation of Rs 3,150 per share to Eaglebay Investment.
The investor had previously promised to pour more than Rs 850 Crore ($133 Million) in the logistics firm in 2015. In addition, a year prior to that, the firm received more than $16.5 Million (Rs 100 Crore), which was led by Peepul Capital and in 2013; it got its angel funding led by specialist early stage investor, Oliphans Capital.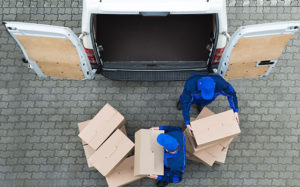 The logistic company Ecom Express was established by a team of four entrepreneurs, namely, T A Krishnan (CEO), Manju Dhawan, Sanjeev Saxena, and K Satyanarayana. The CEO has an experience of 25 Years in express delivery and courier and has worked the majority of his tenure at Blue Dart, which is now owned by DHL.
In May this year, Delhivery Pvt. Ltd., which is the competitor of the Ecom Express, was funded with Rs 200 Crore from China-based Fosun International in the form of biggest funding round.
Recently, in August of this year, TrucksFirst Services Pvt. Ltd., a logistics services provider that handles Rivigo, was in primary conversations with Internet giant and Japanese investor, SoftBank, for fresh funding and was looking forward to achieve the valuation of$1 Billion. Last year in November, Warburg Pincus invested $75 Million in Series C round in Rivigo.
Ecom Express' another rival, BlackBuck had raised $70 Million in the form of Series C Funding in March. The funding round was led by Sands Capital with the involvement of its existing backers Flipkart and Accel Partners. The International Finance Corporation of World Bank also participated in the funding round. Apart from this BlackBuck also considers Yuri Milner's Apoletto Fund and Tiger Global as its prime investors.
Looking ahead, it can be anticipated that the Indian logistics sector may come out in an advanced way owing to the huge amount financial funding raised by the emerging market players. Their immense knowledge and strong grip over the trending technology will be a key element responsible to take the numbers rising on the charts.