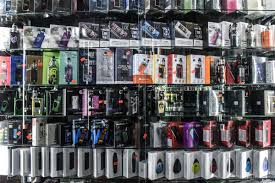 Congress moving to increase age restriction on sale of tobacco from 18 to 21
Congress is going to move for passing the biggest sales restriction in recent times on the products of tobacco and it is going to do that with the support of a couple of unlikely backers of cigarette makers which are Altria and Juul which is a vaping giant. This is the first such restriction in the previous decade.
This legislation is going to increase minimum age for the purchase of tobacco products from 18 to a nationwide age level of 21 which is a step that had for long been sought by those who have advocated issues of health. In the last few years Altria and Juul have come up to be those who have supported this bill in the most vocal manner as it blanketed Capitol Hill along with the lobbyists and their advertisements touted a support for the law known as Tobacco 21.
The critics of Tobacco have contended this support of the company as a calculated move for heading off the action by government that may hit them in a harder way.
Experts feel it is being done by them so that they can argue for no other action such as banning the products altogether being taken.
The support had been received in the wake of the backlash in this year against the e-cigarettes
The current law prohibits the selling of e-cigarettes and more tobacco products to those who had been under the age of 18.
However over one in four schools have reported to vaping at a regular level as per the latest figures of the government and the officials of health have been calling this trend of vaping an epidemic.