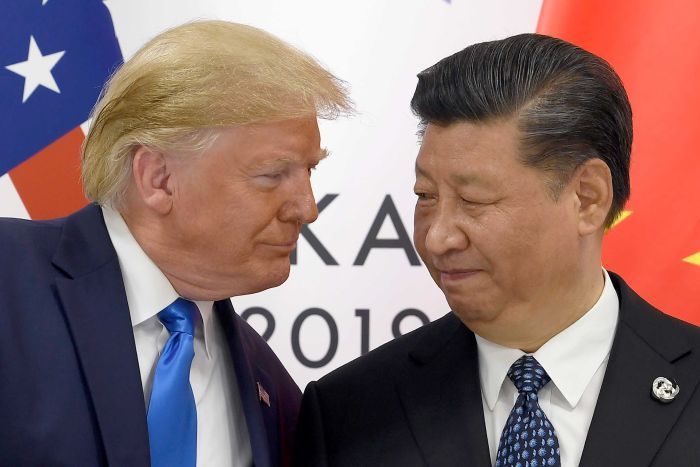 China Will Ramp Up Stimulus, Hit Hard In Retaliation To Tariff
Back on Friday, one of the strategists stated that latest threats imposed by American government to heighten tax on goods imported by China will make Beijing to take necessary actions so that it can protect its economy from further harm.
On Thursday, Donald Trump had stated that Washington will impose a tariff of 10% on Chinese goods of total $300 billion since September 1. Previously, the US government has already imposed a tariff of 25% on Chinese goods. As a retaliatory action, China had also imposed heavy tax on American goods.
Due to the trade war between China and America, business confidence and investors' investments have been severely affected. Timothy Moe stated that due to overseas uncertainty, the Chinese government will have to provide support to domestic economy so that it can easily achieve growth target of 6.5%. As per official data gross domestic growth of Chinese products was around 6.3% during first half of the present year.
While addressing the press Moe stated that the external trading in the country has suffered a lot mainly due to trade war between America and China. He also stated that to curb the loss it is very essential that the country should make in corresponding investments which could effectively fulfill domestic demand.
At present various measures have been undertaken by Beijing to support the economy viz. tax cuts and easing of monetary policy. Moe further pointed out that government can also relax several property measures. One of the analysts stated that the present tariff imposed by the American government could make China loose export sales by 2.7% and it could further decrease GDP growth by more than 40 base points.
Analysts expect the Chinese government to wait rather than agreeing on the demands which were laid by the Washington. As per the analysts monetary policy would turn more accommodative and more proactive role will be played by rural uplift and infrastructure investment for the economic growth of the country.