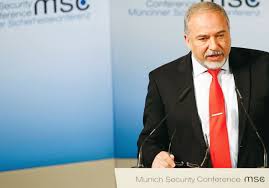 Boeing's CEO Reaffirms "Persistent Commitment" On Safety Of People Onboard
Reportedly, Dennis Muilenburg—Boeing's CEO—restated that the airplane manufacturer's commitment is regarding safety, as worries grow about the second fatal crash of the aircraft maker's best selling Boeing 737 Max planes under 5 Months. The official stated that Boeing would maintain its "persistent commitment to producing safe airplanes even more secure." Muilenburg further added, "We also know and regret the difficulties our customers and the flying public faced by the fleet's grounding." His remarks come following French and Ethiopian investigators stated data taken from the black boxes of the Ethiopian Airlines plane that collapsed on March 10, 2019, showed "apparent similarities" with a fatal Lion Air flight that crashed into the Java Sea in October 2018.
Aviation executives across the globe suspended the Boeing 737 Max planes in the last week following the Ethiopian Airlines collapse, which killed all the people on board. Boeing and Muilenburg are under inspection after the two crashes that killed 346 people. Examiners in the Indonesia crash have stated the pilots scuffled with an "automated anti-stall system" that the aircraft company added to the 737 Max planes. Reportedly, the system leads the nose of the plane to position downward, the way aircraft can recuperate from a stall, but can have disastrous results if the planes' sensors obtain erroneous information.
Similarly, recently, Boeing was in news as the BofA (Bank of America) stated that FedEx must delay Boeing procures and improve stock with buybacks. In the last year, FedEx shares have lost almost 30% and BofA suggested that the logistics company can improve its stock by postponing intended purchases of Boeing airplanes. In a note to investors, Ken Hoexter—Analyst at BofA—stated, "Given the share price decrease at FedEx, we think it might look to lower capital expenditure to increase its scheduled buyback."