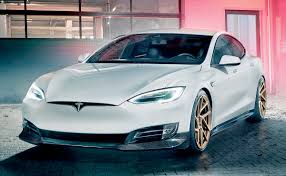 Auto Insurance To Be Offered By Tesla Soon; Deal Coming To A Close
During the annual meet of all its shareholders, Elon Musk, the CEO of Tesla had stated that the insurance offering which he had expected his company to release during May 2019 is currently stuck in processing and development.
Elon had stated that they were extremely close to the final product and would soon release it to the public. However, an acquisition was still pending that would allow the service. Some software components also had to be built by the company.
During April, Elon had stated at a conference that Tesla was close to launching an insurance product of its own in around a month's time. He had stated that Tesla had an advantage for providing insurance since it had complete knowledge about a customer's risk profile. This was possible by monitoring his car driving skills that gave Tesla a unique advantage and arbitrage opportunity. This was especially useful in the insurance business where knowledge was power.
Automotive News had earlier stated that Tesla and other auto insurance companies like AAA and Autoclub Group had a tiff between them when these companies increased premiums for drivers of Tesla cars. This was on the basis of research done by HLDI and other such institutes. Model X and Model S were shown to have an extremely high frequency for claims. Insurance claims also had high costs attached to them, making insurance for Tesla cars unprofitable.
The Oracle of Omaha Warren Buffet of Berkshire Hathaway had stated that Tesla would struggle upon entering the insurance sector. He mentioned that any automobile company that got into the insurance sector would face trouble. He said that he often worries about Progressive, It should be noted that Berkshire Hathaway has a significant source of income, nearly 1/3rd of its revenue from dealing in insurance. This also includes Geico.