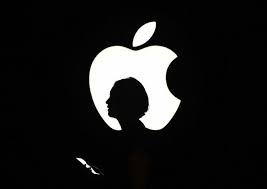 Apple must pay $837 million for infringing Wi-Fi patents from Caltech, jury decides.
Almost four years after the California Institute of Technology sued Apple and Broadcom for purportedly encroaching four of the college's licenses on Wi-Fi information transmission, a government jury has concurred that the two organizations encroached — and has granted $1.1 billion in harms to Caltech for the encroachment, Law360 reports.
The court  had announced that , Law360 composes that the jury requested Apple to pay $837 million, with Broadcom owing $270 million.
That is by all accounts dependent on Caltech's theoretical gauge of what it may have had the option to haggle in sovereignties in 2010.
Caltech calculated that Apple would owe about $1.40 per gadget, and Broadcom would owe 26 pennies each, to permit its licenses for the 802.11n and 801.11ac Wi-Fi chips.
Apple and Broadcom's legal counselor Joseph J. Mueller of WilmerHale called attention to that the licenses had just been authorized once, and that their co-designer, Hui Jin, affirmed he had never considered utilizing the licenses for Wi-Fi until he heard Broadcom and Apple may be encroaching them.
Prior for the situation, Apple additionally contended that it was simply utilizing off-the-rack Wi-Fi chips from Broadcom, rather than building any encroaching tech itself, and shouldn't be sued for that.
An attendant who addressed Law360 said that such contentions, among others, didn't generally play into the decision, however — the jury essentially concurred that Broadcom's tech, as offered to Apple, appeared to encroach on the licenses. It'll be intriguing to check whether Caltech attempts to sue other device producers that utilized a similar tech.
Presumably unintentionally, Apple and Broadcom simply reported a $15 billion arrangement a week ago to supply Apple with progressively remote chips for the following three and a half years. The future of the same is still unpredicted by the news agency and the tech experts.