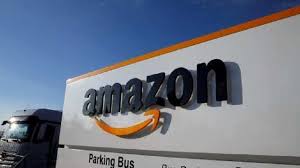 Amazon To Withdraw Operating Marketplace Service In China
Amazon, one of the first to open online shops in China is closing its domestic business in that country.
The company faces stiff competition from Taobao and JD.com, the local rivals. Customers are seen to prefer them in China.
Sellers are notified that Amazon.cn will be stopped from July 18, say the company. However, cloud business from China will continue. Those who are still interested in doing business with the company outside China can do it with Amazon Global Selling.
"We will concentrate on cross-border sales instead", says Amazon. Chinese customers prefer authentic goods and they lay emphasis on high-quality. "With our quality and good-positioning, we can grow our global presence anywhere", says the company.
In 2004, the company entered the Chinese market. It acquired Joyo, an online shopping market in the country and later rebranded in 2011 to Amazon China. From 2011 to 2012, it enjoyed almost 15 percent of the market share.
Now, the market share has slid to almost 1 percent. China's market analyst Ben Cavender says that Amazon is unable to provide brand awareness like JD.Com or Tmall as they are domestic competitors. Poor sales haunt the company.
Amazon was able to capture the Chinese market by selling good quality and legitimate products. However, its e-commerce competitors were able to capture the audience through proactive measures like avoiding counterfeit products. Tmall, owned by Alibaba-the e-commerce leader is its competitor.
Now, even smaller companies within the country like Pinduoduo and VIP.com are challenging the market share of Amazon.
But, Amazon continues to remain interested in the Chinese market. It will now concentrate on cross-border business. Though Alibaba and JK offer more competition and are able to enjoy larger traffic, Amazon will still provide stiff competition in cross-border business, says Choi Chun, the China-based analyst of iResearch.
From July 18 buyers can get products from Amazon's global store, says the company.