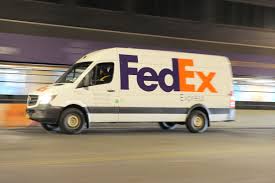 Amazon Lifts Ban From FedEx Ground Delivery For Prime Sellers
 After banning FedEx Ground as a shipping option of Prime orders for sellers due to poor performance, Amazon has now allowed sellers to use it as an option going forward. The company stated that FedEx Ground has been delivering orders on-time for quite a while now and hence, the company has lifted the ban. Owing to the ban, Amazon Prime sellers had to opt for other delivery options, even if costlier, to get Prime orders delivered on time during the festive season.
The ban on FedEx Ground was becoming quite a pain for Prime sellers even after the holiday period as the delivery charges for them were constantly piling up. FedEx Ground was available for non-prime order deliveries during the ban but its availability for Prime orders as well now will give third-party sellers quite a respite. Amazon does have its own delivery network in place, which it has been constantly expanding over the years. FedEx Ground will soon not be an option for delivery soon anyway as the company has decided against renewing its contract with Amazon. Third-party sellers however would still be allowed to opt for FedEx Ground as a delivery option. According to an email sent by Amazon to the sellers, FedEx Ground will be available for delivery from 5 pm ET, Tuesday.
Talking about FedEx, the company's shares witnessed an upward surge after Amazon announced resumption of its services for sellers on its platform. The shares peaked up at 3 per cent after the news broke out and ended 1.8 per cent up when compared to the start of the day. Despite the differences between both companies, Amazon does play a crucial role in FedEx's overall business and the same was evident with the upsurge of stock prices for them.