Samsung's classy and design-focused Frame TV has got a further bump in features, with the device now bundled with added customization features, as well as a much larger gallery for selecting art. The Frame TV comes with the unique concept that when not used, can double up as a display of art, where it will search through drawings, paintings and photographs from various artists, museums and archives worldwide. The original version was launched back in June 2017.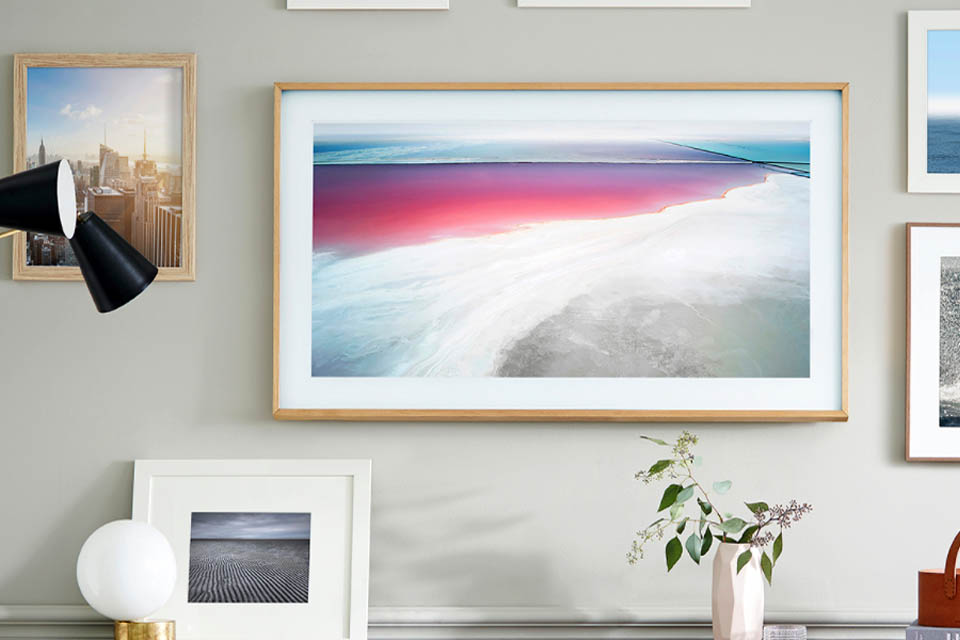 The piece of art may be chosen based on the room's aesthetics or by its mode of creation. The TV then cycles through the personalized art collection, while sensors inside the TV adjust the screen brightness based on time of the day as well as presence of ambient light. The TV will still sport a 4K UHD screen like its precursor; however, it will have HDR10+ (high dynamic range) feature, marking an improvement over its predecessor's HDR10. Also, it will ship in two varieties: 55-inch ($1999) and 65-inch ($2700). An added feature is the seamless transition of Samsung and Wi-Fi accounts to the television from the phone without re-entering your password. Compatible devices such as sound bars and smart lights will be able to be controlled by Bixby, as will selection of shows through voice commands. Pieces of art can either be purchased, or the users can subscribe to Samsung Art Store at 4.99 USD per month, while new subscribers are presented with free service for a month.
Meanwhile, Samsung appears to launch its foldable smartphone, the Galaxy X, this year. There are also reports that Samsung is finally leaping into the world of foldable OLED displays, which will differ from those observed in iPhone X and Galaxy S9. It has also been reported that for ease of use, the phone may only fold two-thirds for users to view notifications and time easily. The unfolded panel size has been speculated to be 7 inches. Also reported is that Samsung plans to manufacture one million such units by 2019.