5 of the Biggest Myths Surrounding IT Services
For people who aren't tech-savvy, computer operations are a general mystery. They know how to use computers and software programs, but the technical workings behind it are like trying to decipher a foreign language with no frame of reference. However, failing to have the support to manage IT systems can be detrimental for today's businesses that rely on technology at all levels of operation.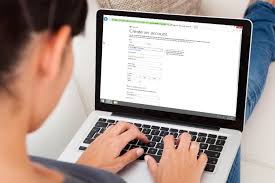 IT services spending growth has remained steady and is projected to continue growing 3 percent year-after-year. Many companies outsource these services, yet a significant number of companies are forgoing them. Lack of understanding and misconceptions is a prevalent problem, even for company leadership that has invested in IT services.
A conversation with the experts at Throttlenet.com, an IT management firm that works with hundreds of businesses, revealed some of the biggest myths surrounding IT services.
IT Services Aren't Really Necessary For Small Businesses
When technology systems fail or a data breach occurs it doesn't matter what size the business is. Given that most businesses rely on software programs and networks to manage data, small businesses stand to benefit from IT services just as much as a large corporation.
Many small business owners mistakenly believe that they are relatively safe from hackers and cyber attacks. They don't realize the National CyberSecurity Alliance has found that half of all cyber attacks target small businesses, and the problem is becoming more prevalent. The data that small businesses contain may be of a smaller volume, but it's still valuable information to hackers. This is especially true for small businesses that service larger enterprises that could provide hackers with information to access their systems as well.
Another reason small businesses are increasingly being targeted is that they often don't have adequate cybersecurity defenses.
All IT Support Services are the Same
Like any other professional service, IT support services can be similar in some regards but they aren't the same across the board. Each IT service provider will offer varying levels of support and a variety of services that can range from cloud computing to software development to hardware solutions.
Managed IT Services Are Very Expensive
In actuality, investing in managed IT services is far less expensive than correcting problems that do occur. When companies consider the risks of failing to have proper data security and the cost of downtime due to network issues they often find that IT services offer fair value. Managed IT service providers actively work to prevent problems from occurring, which helps businesses avoid issues altogether. Because service providers charge a flat monthly rate when fixes are needed there isn't an added expense.
In addition, managed IT services can help businesses identify ways to cut costs and increase profitability thereby negating the cost of the services.
IT Services Are Easier to Manage In-House
This is a myth that is perpetuated by the fact some corporations do have the expertise and infrastructure to handle IT management on their own. However, for the vast majority of businesses, this isn't the case. Building an in-house IT team is very time-intensive and costly. It's also extremely limited by the business' budget allocation. Hiring a sizeable staff with an array of IT expertise just isn't realistic for small to medium size businesses.
Outsourcing IT Management is Too Difficult
Another myth related to in-house IT being easier to manage is that using an outsourced partner is a difficult endeavor. Businesses mistakenly believe the IT service provider won't truly understand their company's needs or that communication will be difficult.
A good IT service provider takes the time to fully understand the unique needs of each company it works with and offers tailored solutions. Representatives are assigned to a company so there's a dedicated point of contact. Today IT personnel also understand the importance of speaking in layman terms so that businesses understand the services they receive.
These common myths are detrimental across industries as they prevent businesses from fully understanding the benefits of IT services and the risks involved with networks that are substandard. As we move towards more sophisticated tools like 3D rendering and virtualization software the need for IT services is only getting larger. Rather than having to go through the process of building in-house IT teams, companies can readily utilize outside partners that limit overhead costs and the resources needed to oversee IT management.
Author Bio
Judy Lees is a super-connector with yunasphotography.ae who helps businesses find their audience online through outreach, partnerships, branding and networking. He frequently writes about the latest advancements in digital marketing, digital photography.