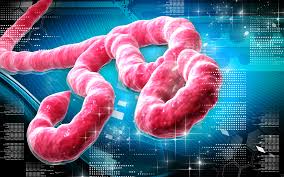 1000+ Cases Of Ebola Reported In An Outbreak
The fatal disease Ebola has been in a booming phase from the recent past in the Congo Republic. As per the data revealed by the health ministry of the country, the cases of Ebola have surpassed 1000 digit mark. As per the statistical data revealed by the ministry, there are around 1009 confirmed cases of the same. Out of those 1009 cases, 944 cases are hundred percent confirmed and the remaining 65 are most probably affected by the deadly virus. In the latest phase, the outbreak of such a fatal disease was detected in the month of August of the year 2018; since then the number of fatalities have reached 629.
This outbreak in the Congo Republic is said to be the 2nd largest outbreak in the history of the world. Till date, the largest ever outbreak occurred in the West African region in the year 2014. According to the data revealed by the WHO, more than 11000 people lost their live to the deadly virus in this outbreak. This time, even if the spread of the disease is not as large as compared to the one which occurred in the African subcontinent, the duration for which the disease has been on spread has been quite long.
The WHO has revealed that the cases had been on decline from past couple of weeks, but recently, number of detected cases per week have increased again. The organization has however expressed its concerns over the issue as the security challenges have increased with the increase in the reported cases. Other major challenges include the attacks which were carried out over the treatment centers. The militants have attacked those treatment centers from 2 to 3 consecutive months. On the other hand, the WHO has also revealed that the disease has not crossed the international borders of the country.