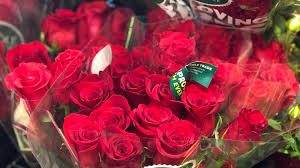 Whole Foods Offered Best Online Deals For Valentine's Day
On behalf of Valentine's Day, if you are shopping for roses online, you have to pay about $40 to $80 along with additional delivery charges and fees. And once again, the company came up with an amazing deal, by offering two dozen of roses at $19.99, after adding discount to the price for being member with Amazon Prime shipping and its entertainment service. If a customer is not a member of Amazon Prime, they have to pay $24.99. Whole Foods offers cheaper deals for online purchases than that what floral companies offer.
However, the delivery isn't available for all over the world. So, if you wish to send flower to relatives out of California, you have to spend extra money for such online flowers retailers. The prices of such retailers are as follows: FTD ranges from $30 to $299. The order of red roses is $30 and after adding up taxes & free delivery it will cost $34.99 for a dozen and for urgent delivery the customers have to pay $15 extra. The Bouqs Company ranges from $48 to $78. After providing with coupon discounts, the $48 flowers will be available for $42.66 during checkout. Costco has an offer of $49.99 for 50 flowers, along with the delivery charges, which is only available for the members of Costco.
The membership of Costco starts at $60. The flowers from Urban Stems are available at $65 to $149. The 1800 Flowers ranges between $34.99 and $519.99. The cheapest offer by them is available for $34.99 which will go for $63.47 during the checkout time, after adding up shipping charges of $14.99, Valentines surcharge of $7.99 and taxes of $5.50. The company says that it is going to offer loyalty program called Celebrations Passport worth $29.99 just like Amazon. The subscribers can also save $23 as delivery charge as well as surcharge.