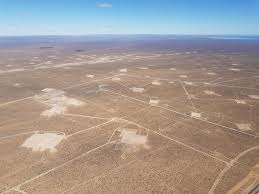 Vaca Muerta Shale Play May Revolutionize Argentina Economy
Argentina may still rise above the crisis hitting its economy.
Argentina has a new president and it is expected that he will take steps to revive the sliding economy by improving the country's export revenue through its oil and gas.
Alberto Fernandez, the new President, may step up plans in the energy sector. The plan he has drafted may help to improve the oil industry and the future of Vaca Muerta is expected to look good in the shale play.
The U.S. has been successful in bringing a shale boom that is pouring out a strong supply of oil. Argentina is set to follow the example and improve its exports through the large deposits of oil and gas at Vaca Muerta.
The large South American nation was not been able to capitalize on its oil and gas asset as it faced other problems, such as lack of sufficient infrastructure to transport its products and rising costs. Stringent government policies have not helped to revolutionize this oil industry. The economic crisis that has hit Argentina has drowned the economy into deeper debt and political turmoil.
Leadership in Argentina has not helped to revive the drowning economy. Christina Kirchner who led Argentina for almost a decade applied interventionist policies in the energy sector until 2015. Next was Mauricio Macri who imposed capital control to tide over the looming economic crisis in the country. In 2019, drilling activities in Vaca Muerta were reduced.
With a strong demand for oil and gas in many Asian countries, Argentina is expected to become one of the major suppliers in LNG.
Fernandez may introduce a Vaca Muerta Bill by which shale production and investments in this industry may be protected from price freeze and capital control.
Guillermo Nielsen will be leading the energy ministry and he has placed importance to improve the role of Vaca Muerta and to keep it on par with the U.S. shale production.