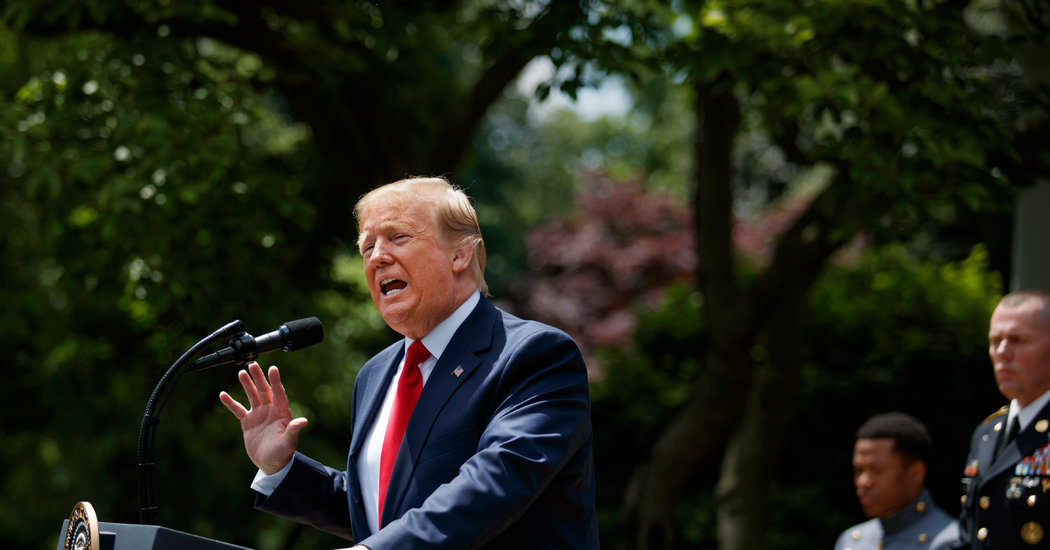 Trump Threatens China To Act Or Face Repercussions
President Donald Trump with his latest trade war has hit the headlines with the sudden hike in import tariffs. However, on Saturday it seemed as if Trump has now given a new deadline to China stating that if they do not retaliate soon, there will be much worse trade repercussions to face in the future for them. He has also tweeted calling out the President of China, Xi Jinping, as to be defeated in this war.
He called China out and said that they aren't taking any course of actions as he believes that China is waiting for 2020 elections which will ensure a new democrat power to reside in the US government. Their hopes are filled to the brim that this new democrat will also offer them a better trade deal than Trump. However, he also said that he doesn't have anything to worry as he is affirmative that he is going to win the 2020 elections thus crushing China's hopes, according to him. He also tweeted further saying that he shall be winning many prizes, namely the Best economy and Best employee numbers in US.
Trump did say to the press that the negotiations on Friday were considerable and that he might lift this hike if talks proceeded in this manner. However, the Secretary said that there are no talks presently going on, in both the countries.
It's been almost a week since Trump's declaration of the hike of 25% on import goods traded from China. This shattered the hopes of economists and citizens that there shall be some kind of truce on the trade forefront. When asked why he took such a drastic step, he has reportedly said that such slow progress in the peace deal has made him arrive at such a drastic decision.
Adding to this, Trump even said that if the negotiation still doesn't take its pace, China shall face further repercussions. The next meeting is scheduled to take place in Beijing, China.