As per the new study published on "Geography Research" journal, The iron-rich rocks on the bed of ancient Lake of Mars could possess crucial facts about the existence of life on the Red Planet (Mars).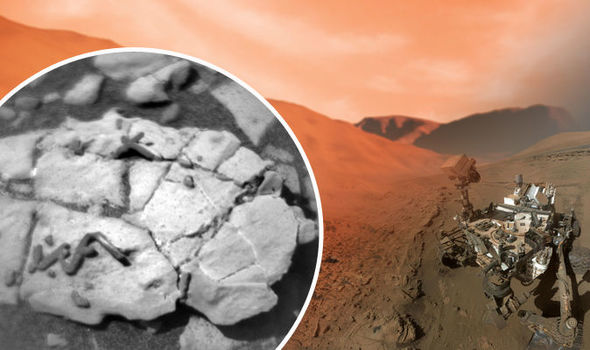 A team of researchers, led by University of Edinburgh's scientist, express that these Martian rocks are the main target for the further missions like Mars 2020 rover by NASA, which are designed to look for evidence of the existence of life. Scientists believe, if the life exists, it will take the form of small microbes.
The Martian rocks, on which the study is conducted, formed at the bottom of the lake since 3–4 billion years; this is the time when Mars has a lot of water and the climate of this planet was warmer. The rock has the composition of compacted clay and mud, which is rich in silica and iron, and helps in preserving the fossils.
The rocks, themselves are preserved in a better way than any of Earth's with the same age, as the surface of Mars does not have plates, which is most likely found on our Earth. The plates of Earth moving around cause the destroying of rocks and fossils within it.
For the research, the researcher conducted a paper review evaluating the fossils on our planet, as well as investigating the outcomes of the research that duplicate the Mars condition and data gathered from past mission on Mars.
The author wrote in the report, "We imply the recent findings from the study of the fossil record of Earth as well as the process of fossilization, and from the geological research of Mars by orbiters and rovers, to choose the most ideal targets for astrobiological Mars Mission."
The report concludes with the statement, "Mudstones rich in iron and silica formed with clay are the best hope of investigating fossils on the Red Planet and needs to be prioritized, but several other alternatives require extra research."