The rising misuse of the prescribed opioid drug is becoming a serious concern and it is important to get it in control. In order to take a step forward, a research team has discovered that Twitter can be a helpful tool. They consider that it can note how extensive the wrong usage of the prescribed opioid drug is in a specific town/state or to keep an eye on the opioid misuse's dynamics in a particular locality in due course.
Michael Chary, Lead Researcher, Department of Emergency Medicine, New York Presbyterian Queens Hospital, said, "Traditional methods of estimating misuse of opioid in a region depend on collecting reports from poison control call centers and local emergency rooms."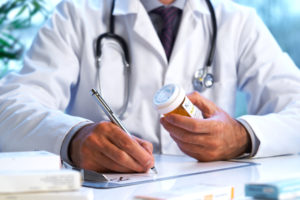 He further added, "A much larger portion of the population can be observed through the social media, possibly intervening prior to things reach the stage of requiring emergency medical care." Chary and his group analyzed above 3.6 Million tweets and discovered that the data about opioid misuse was considerably connected with federal surveys over the past 3 years.
A list of keywords was curated by the research team for the study that was associated with the wrong usage of the prescribed opioids. On the basis of these keywords and with the assistance of software, the team mined English-language tweets from 2012 to 2014.
In the protocol, around 3,611,528 tweets all comprising at least 1 of the chosen keywords regarding the prescribed opioids misuse were selected. Linguistic characteristics were then identified by the software that differentiated tweets that plausibly cited misuse of opioid from spam tweets and gathered them on the basis of semantic distance.
Then metadata was used by the team from Twitter to recognize the place of every tweet. To confirm their findings, the Twitter data was compared to the geographical data comprised in the 2013–2015 NSDUH (National Surveys on Drug Usage and Health) by Chary and his team. NSDUH is a government-funded classified survey executed yearly by professional interviewers and comprises data gained from around 70,000 Americans. Commonly, it is used to find out nationwide drifts in substance use.
Mentions regarding the prescribed opioids misuse on Twitter were revealed to strongly relate with the state-by-state data enclosed in the NSDUH. The association was highest for those between the age 18 and 25.
The results from this new study illustrate that social media can also be utilized to trace public interest in the misuse of opioid, or maybe other substances, according to Chary. He said, "We found that our findings matched with the national survey data, indicating that social media can be a dependable additional resource of epidemiological information about substance use."